Puppies of Kennels BERGER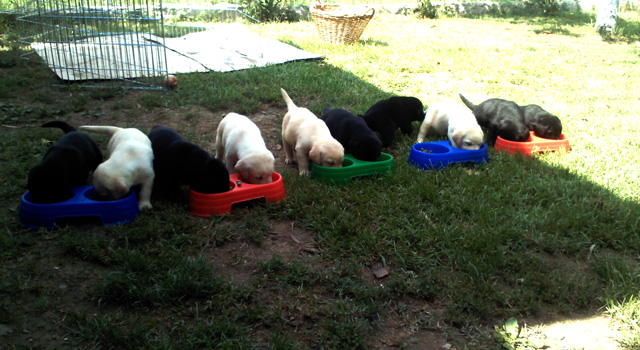 Labradors Kennel Berger possesses superior quality, originally from England and from the lineage of the best kennels in the world such as Rocheby, Cornlands, Carpenny ... As a proud owner of a Lab, the quality of our puppies we can guarantee in advance. Upcoming litter houses, and all the new information related to our kennel you can find on our page.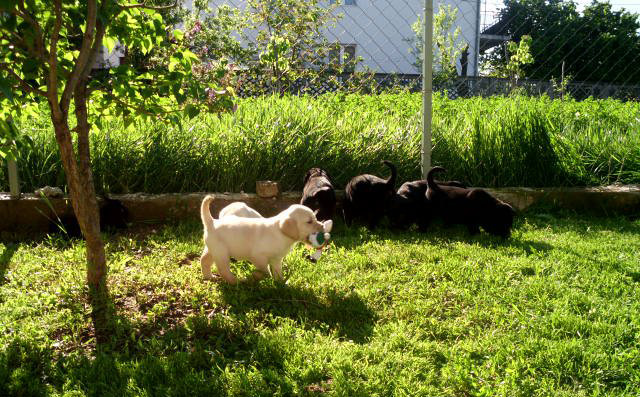 What to choose - male or female labrador labrador?

One of the earliest decisions is the choice between males and females. Dogs (labrador males) often have more 'macho' view of the world than they are bitches and if you're attracted to your choice will be male regardless of the breed. Dogs prefer to go out and be outside and generally be a bit harder to train. They of course have no teranje cycle twice a year, which was followed by the turmoil and effusions of passion and will probably attract dogs from the neighborhood. However, the males are the ones who are attracted to, so if you have a male, you may ga nightly walks distract from his home.

In contrast, if it is crucial for your selection, female Labrador will probably become a better family pet. Less likely to be domonantna, although the dominance traits breed more than half a dog. Bitches will rarely try to wander during the year, and more often prefer their owner, are obedient, devoted and easier for training of male labrador.

In any case, the choice is yours.